Greetings to you, dear readers of my blog! In this review I present to you an ICO-project,
DCC , I will tell about everything in detail in this article.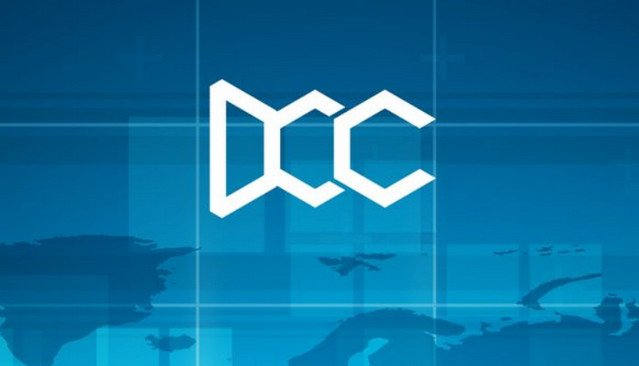 DCC, as Distributed Credit Chain, is an underlying public chain that deploys blockchain technology to construct distributed bank systems. DCC aims to break the monopoly of traditional financial institutions and to return earnings from financial services to all providers and users involved in such services, so that each participant who has contributed the growth of the ecosystem may be incentivized.
DCC ICO Information
• Token: DCC
• Standard: ERC: 20
• Type: Utility token
• The token cost in ETH:
one Token = 0.000073 ETH
• Accepted currencies: BNB and ETH
• Hard cap: 36,500 ETH
• Soft cap: 14,500 ETH
• ICO start: 28th May 2018
• ICO send: 28th June 2018
• Full token supply: 500000000
• Additional token Emission: No
• Bonus program: Yes
Overview
The main problem of the existing credit system In any state of the world there is a hidden monopoly on issuing loans for business and consumer needs. It depends on the quirks of the Central Banks monetary policy, which determine the discount rate, and the greed of local financial institutions that add their margins to this value.
In addition to profits, banks pledge their risks as a percentage of the loan issued, forcing customers to pay for the short-sightedness of the the institution that issued risky, non-recurring loans.
The world of loans is arranged in such a way that a common folks, as well as small and medium-sized business will never be offered favorable borrowing conditions. They are charged with compensating bank losses on long-term loans granted at low interest to large corporations and affiliated entities.
Such "credit rules" are supported by the hidden monopoly of the transnational banking system, where there can not be real competition because of the size and political capabilities of industry leaders.
Distributed Credit Chain's ecosystem
Developers of the DCC platform - Distributed Credit Chain - propose to bring down the credit monopoly with the help of blockchain. Decentralized technology will unite into one ecosystem:
Borrowers whose personal data will be reliably protected, and the routine procedure for checking solvency and identification will be passed once and for all;Creditors who will be given the opportunity to independently form conditions for the funds provision; Developers of fintech applications that automate the terms of loan agreements with the help of smart-contracts;Insurers, liquidity providers and others directly or indirectly related to investment activities;
The DCC platform is a decentralized united loan market, where the rates are determined via honest principle of supply and demand.
DCC Token
DCC token is the connecting link between all participants, token sale during the Distributed Credit Chain ICO will allow developers to receive funding for:
Blockchain, defining credit conditions, scoring processes, loan repayment algorithm and supporting smart-contracts and DApps;Branch chains that conduct segmentation on consumer and investment lending;Credit cards service;API and software for external data exchange with various government agencies and the Bureau of Credit Histories
The investment attractiveness of the DCC token
According to the founder's plan, the issuance of loans will be denominated in tokens and this gives a number of unique advantages and opportunities for the investor:
Getting a loan secured by cryptocurrency (do not need to sell digital assets and lose the opportunity for investment income)The DCC token will be provided with real credit obligations, and hence with stable demandOn the platform, it is possible to implement an arbitrage strategy for short-term high and medium-term low loan rates, create swaps on the difference between risky and stable loans, own bonds and stablecoins
The start-up Distributed Credit Chain enters the market with a minimum finished product (MVP), liquidity of the project and investment support are provided by 18 largest venture funds in Asia.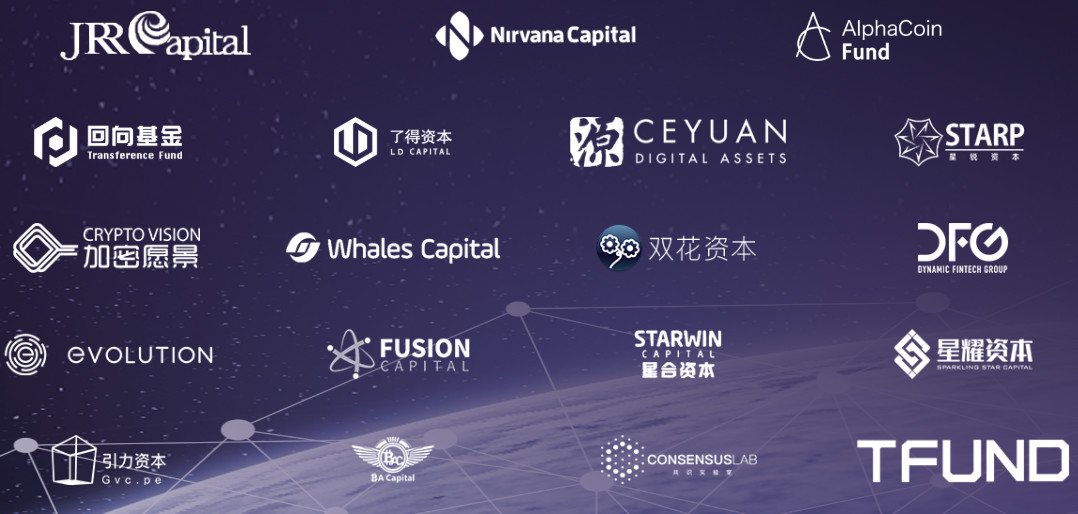 Investments in DCC token are justified by the importance of the names of the Distributed Credit Chain partners, as well as the "ICO rebirth process" in South Korea and China.
Team
Team is a good mix of experts from different fields.
There are experts in business administration and mechanical engineering as well as software development and finance.
All important employees can look back on a long and successful career and bring the necessary experience to the company.
Roadmap:
2017
09/2017: Established unified identity system based on the Ethereum test network
10/2017: DCC testnet launched
12/2017: DCC online credit declaration contracts deployed on DCC test net
2018 Q1-Q2
03/2018: First personal loan product DApp launch on DCC, DCC Explorer launch
04/2018: Distributed Credit Chain open platform launch, second DApp launch
05/2018: Interface with more than five financial institutions with services ranging from loan, data and risk control
2018 Q3-Q4
Q3-Q4: Open self-creation API of Distributed Credit Chain
Q3-Q4: Establish unified DCC MPC
Q4: Enter Indonesia lending market
2019
Q1-Q2: Enter Vietnam & other SEA country lending markets
Q3-Q4: Continue to develop and expand in the SEA lending markets
2020
2020: DCC public chain migration
2020: Initiate development of AsseManage and Settlement systems.
Read more about DCC in the media:
👉(1) DCC Distributed Banking Future of the Financial Industry
http://bitcoinist.com/dcc-distributed-banking-future-of-the-financial-industry/
👉(2) DCC Realizing Dream Inclusive Finance
https://www.newsbtc.com/2018/02/17/dcc-realizing-dream-inclusive-finance/
For more details of the DCC platform, some useful links are as follows.
Airdrop is Live Join DCC Airdrop Here https://airdropx.com/en/dcc/
bounty campaign is also livePlease visit https://bitcointalk.org/index.php?topic=4185316.0
Bounty: ​​​​​​​https://my.bountyguru.com/campaign/141
👉 Get to know more about DCC, See more details in our token faqs
http://dcc.finance/faq/index.html
👉 Also take out time to check out amazing whitepaper http://dcc.finance/file/DCCwhitepaper.pdf
Other important links:
👉Website: dcc.finance
👉Medium: https://medium.com/@dcc.finance2018
👉Twitter: https://mobile.twitter.com/DccOfficial2018👉Reddit: https://www.reddit.com/r/dccofficial/
👉Facebook: https://m.facebook.com/DccOfficial2018/
👉Mail : dcc@btxcapital.io
👉Follow on Twitter https://twitter.com/DccOfficial2018
👉For any airdrop related questions please ask in the bounty telegram chat group here:
https://t.me/dccfinancebounty
Conclusion:- DCC solves the costly and costly problem IN Financial sector. The platform is a prime example of the meaningful use of smart contracts and is therefore absolutely groundbreaking for the future. With their experienced team and a very good vision, this is a serious project with great prospects of success.
About the author: Pradeep Managave
Pradeep is the top author and co-founder of ATGNEWS.COM His background counts over 4+ years of experience in the blockchain industry. Pradeep has passion for cryptocurrencies, ICOs, tech revolution, and is standing for honesty across media.
Bitcointalk username: p_managave
Pls. fallow me on
Reddit https://www.reddit.com/user/managavep
Telegram channel :. HTTPS://t.me/airdropalerts2
Medium :-. https://medium.com/@p.managave
💐Twitter. https://twitter.com/p_managave
💐https://bitcointalk.org/index.php?action=profile;u=1852779
💐Https://www.steemit.com/managavep
💐Visit us on https://www.atgnews.com for latest cryptocurrency news, airdrop, bounty program
💐My ether wallet address💐0x9Fc911D0378fEd94F4b8389174e1BBb674e61ef1
💐***Disclaimer: All information on this post is made to educate our readers. Don't invest in any ICO unless you're confident about its capabilities and do so at your own risk***