BRAIN SPACE - INTERNATIONAL TALENTS PROMOTION, IP PROTECTION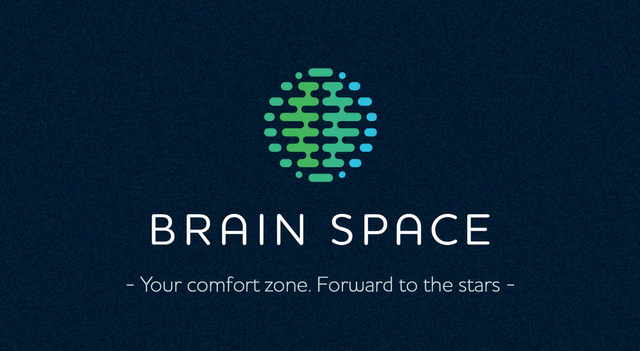 Greetings to you, dear readers of my blog! In this review I present to you an ICO-project, BRAIN SPACE.
I will tell about everything in detail in this article.

Music, movies, literature, works of art that surround us every day are objects of intellectual property. The size of this market is increasing every day. A striking example of this is the ever-increasing number of music tracks and films. At the same time, the use of these or other objects of intellectual property should be paid.

Recently, it is possible to observe frequent cases of misuse of intellectual property, which are expressed in the form of unlicensed copies. This in turn leads to the fact that the authors do not receive huge amounts of money. Therefore, it is often necessary for intellectual property owners to combat piracy and the misuse of intellectual property. To do this, the authors should contact specialists or independently deal with such violations, which again leads to great waste. Moreover, this problem is often faced by novice authors, which prevents their further development.
The new platform called Brain Space will allow to solve all the above shortcomings of modernity and provide the authors with more opportunities for development.


Project objective
Among the most significant goals, the creators of the platform Brain Space attributed:
optimization and automation of the process of intellectual property rights protection;formation of a source for the possibility of realization of future ideas in the cultural direction;the eradication of piracy;providing authors with opportunities for further development;ensuring interaction between authors and investors;improving the level of legal literacy of authors.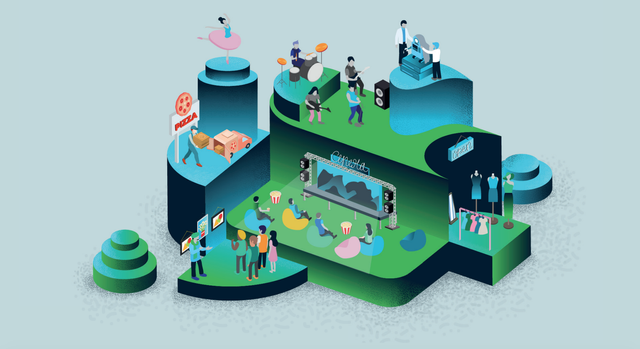 Principle of operation
On the Brain Space platform, intellectual property rights holders, investors and persons with legal education will have access to the following services for interaction:
Brain Deposit is a platform for online protection of intellectual property rights by transferring intellectual property objects for storage;Brain Art is a platform that provides authors with the opportunity to promote their own creativity with the help of a number of tools;Brain Market is a trading platform that allows authors to sell their intellectual property rights to investors for subsequent use for various purposes;Brain Protect- a service that will allow authors to get advice from highly qualified specialists on intellectual property rights, as well as the possibility of their further application;Brain Unity - a service that allows you to attract third-party artists or participants of the site for the implementation of a cultural project;Brain Invest is a platform designed to attract investment by the authors for the subsequent implementation of large projects that require large expenditures;Brain Star - a service designed to find producers;Brain World is a service that provides investors with the opportunity to become part of the Brain Space project by opening a branch in their city and attracting talented authors and performers.
All this allows you to bring absolutely any author to a new level, allowing you to monetize his work, which also has a positive impact on the growth of the platform.

In addition, within the framework of the platform, the IMPERIVM CHANGE service will be implemented, allowing Fiat to be exchanged for cryptocurrency and back with a minimum Commission size.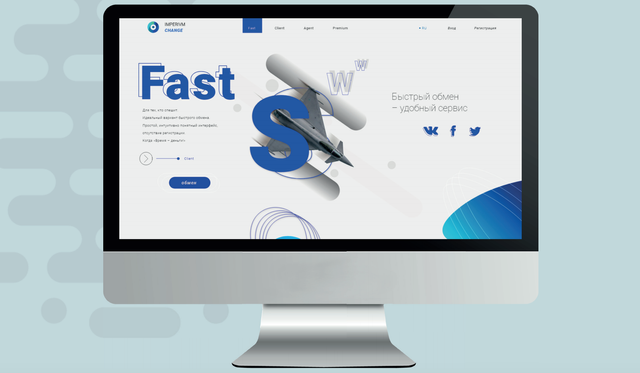 It should be noted that the developers also did not forget about the smooth operation of the platform and the high security of the data of the platform participants, which will be provided at the expense of its own data center, with a capacity of 2500 kW, 5 Petabytes of memory and a capacity of 40 GB/s with the possibility of further In addition, the data center will be provided with spare transformers that support the smooth operation of the platform in absolutely any conditions.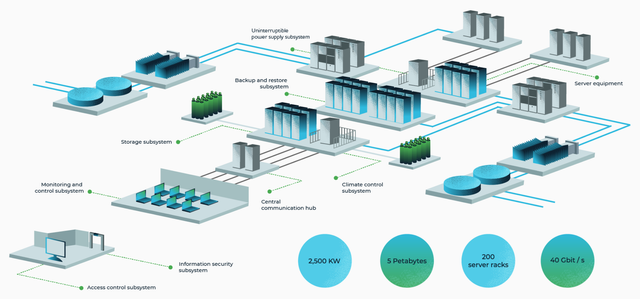 High security of stored information will be implemented due to several levels of protection:
basic, providing protection against DDoS attacks;advanced protecting protocols L4-L7;Qrator is a system that provides decryption and verification of all incoming traffic.
The main means of payment will be IMP tokens, which can be purchased within the framework of the ICO.


Dates and details of the ICO
The creators of the platform intend to sell 1.431 billion coins. As the coins are sold, their value will increase from $ 0.01 per IMP to $ 0.08. Public sale will be carried out in the period from November 19 this year to March 10, 2019.
Softcap project - 14,526 million dollars, hardcap - 72,630 million dollars.
The distribution of tokens is as follows:


Conclusion
The development of a platform that protects intellectual property rights and provides an opportunity for the development of novice authors is a very attractive idea. Taking into account the thoroughly thought-out process of implementing all the ideas, as well as the presence of an internal exchanger, which can eventually be transformed into its own trading platform, this project can be very successful.
Therefore, investing in the development of BrainSpace in the early stages can bring tremendous income.
Team
Team is a good mix of experts from different fields.
There are experts in business administration and mechanical engineering as well as software development and finance.
All important employees can look back on a long and successful career and bring the necessary experience to the company.

Official resources of the Brain Space project:

WEBSITE: https://brain-space.io


TELEGRAM: https://t.me/Brain_Space


WHITEPAPER: https://brain-space.io/documents/white-paper-en.pdf


ANN THREAD:https://bitcointalk.org/index.php?topic=5038397.0


FACEBOOK:https://www.facebook.com/groups/imperivmltd/


TWITTER:https://twitter.com/brain_space_


MEDIUM:https://medium.com/@imperivm


REDDIT:https://www.reddit.com/user/ImperivmWorld


LINKEDIN:https://www.linkedin.com/company/brain-space/


VK: https://vk.com/imperivmltd


INSTAGRAM:https://www.instagram.com/brain_space_/


STEEMIT:https://steemit.com/@imperivm.seo


YOUTUBE:https://www.youtube.com/channel/UCw8BFkDnyQ0VTHZxLkVWkgQ


GITHUB: https://github.com/IMPERIVM-TEAM
Conclusion:-

Project solves the costly and costly problem. The platform is a prime example of the meaningful use of smart contracts and is therefore absolutely groundbreaking for the future. With their experienced team and a very good vision, this is a serious project with great prospects of success.
About the author: Pradeep
Pradeep is the top author and co-founder of ATGNEWS.COM His background counts over 4+ years of experience in the blockchain industry. Pradeep has passion for cryptocurrencies, ICOs, tech revolution, and is standing for honesty across media.
Bitcointalk username: p_managave
Pls. fallow me on
Reddit https://www.reddit.com/user/managavep
Telegram channel :. HTTPS://t.me/airdropalerts2
Medium :-. https://medium.com/@p.managave
Twitter. https://twitter.com/p_managave
https://bitcointalk.org/index.php?action=profile;u=1852779
Https://www.steemit.com/managavep
Visit us on https://www.atgnews.com for latest cryptocurrency news, airdrop, bounty program
My ether wallet address
0x9Fc911D0378fEd94F4b8389174e1BBb674e61ef1
***Disclaimer: All information on this post is made to educate our readers. Don't invest in any ICO unless you're confident about its capabilities and do so at your own risk***