Greetings to you, dear readers of my blog! In this review I present to you an ICO-project,
Ferrum Network.
I will tell about everything in detail in this article.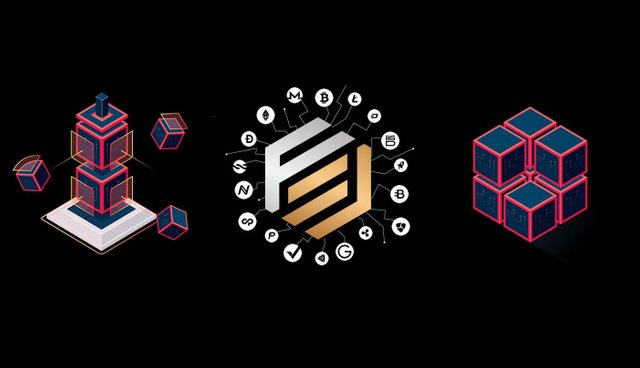 This is the first part of a review of this wonderful project called Ferrum Network. Therefore, here we will consider the main idea of this project. All technical issues presented in the documents of this project will be covered in other articles.
To understand the idea, let's talk about the problems

To understand the future potential of any project, you need to look at the real problems existing at the moment inside the blockchain chains. Firstly, one of these problems is not the coherence of projects among themselves, which complicates our lives. Network ETH, Bitcoin, EOS all of them do not work in different areas and are not interconnected. And we constantly have to deal with the global problem of transferring some coins to other networks, we have to turn to exchangers, to lose big interest in this. Then, the speed of such operations is much lower. And there may be problems, errors in the transfer to the stock exchange, in the exchange and many more different problems associated with the transfer of one currency to another network. Secondly, the blockchain develops gradually, and each individual network has a different transaction rate. Of course, today, networks have good transaction speeds. But those who previously entered the market still lag far behind, and this is a huge problem. Transaction costs are also a problem. In each separate they are different. Well, anyway, payment by the miner, it remains. An example is a recent story when the guy for the transfer of 0.1 ETH paid about $ 300,000 to the miners for the transaction. Thirdly, financial products are also an important element of any system. Their absence slows down the development of the network. It is also difficult to find interaction with other networks without such a product.
Main ideas
Interaction between chainsHigh speeds at low costAn integrated line of financial products
Well, we have already identified the main ideas of this project. Let's get down to looking at ideas. I will repeat as I said earlier. Technical documentation will not be provided here. The ideological components of this remarkable project will be considered here.
The interaction between the chains.
In general, what can be said is the main component of this project that makes the project unique. This is what allows the project to interact with all networks. Ferrum Network is a new generation protocol that can easily connect to any network. A protocol that developers assure is working on top of the network. There has never been such a thing. And such a protocol unites the entire cryptocurrency network into one. It does not matter What is your coin. Use this project you will be able to interact with what you want. Dozens of unnecessary operations will leave after the network enters the market. I myself regularly encounter this problem. What interacts with another network I need to do dozens of operations. And it can be said very annoying.
High speeds at low cost
High speed — the protocol runs on top of the network. No matter which coins you will send Bitcoin or ETH. You will have a stable identical speed of operations. Are you saying Bitcoin has a low transaction rate? Please have a project that makes the speed the same. Also, talk about network fees. As you already understood, this is not a blockchain. And mining costs will not be required from you. And that means we will get a new price for our transactions. It will become much cheaper. Where the gas will be the tokens of the FRM project. Well, that's why we are all accustomed to nothing free.
An integrated line of financial products
Like any other network. Networks need financial tools. And the project is already developing these products. They have already provided us with information on product development. It will be a cryptocurrency exchange where you can work with real money. And a cryptocurrency wallet. It is also written that the wallet will allow us to exist outside the exchange trade. In general, the project took care of the product line that will allow us to easily interact with this network. Based on the first few points, I can imagine how convenient it will be to use one wallet for all coins. And make quick transactions.
Team
Team is a good mix of experts from different fields.
There are experts in business administration and mechanical engineering as well as software development and finance.
All important employees can look back on a long and successful career and bring the necessary experience to the company.
Conclusion

Project solves the costly and costly problem. The platform is a prime example of the meaningful use of smart contracts and is therefore absolutely groundbreaking for the future. With their experienced team and a very good vision, this is a serious project with great prospects of success.

This was the first look at this unique product. In the near future, I will try to consider in detail the elements that allow you to work in this network. I like the main idea of the project. If the product unites all networks into one, even though a protocol, this will be a big breakthrough in the world of cryptocurrencies and blockchains. Information about this wonderful project, as usual, I will leave under this article. Thank you, dear friends, for your attention.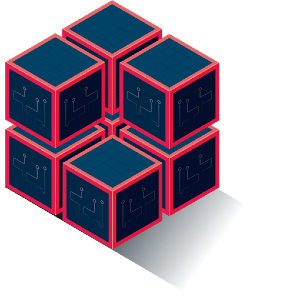 Useful links;

🌏 Website: https://ferrum.network/
📃 Whitepaper: http://whitepaper.ferrum.network/
🔊Telegram: https://t.me/ferrum_network
🔊Twitter: https://twitter.com/FerrumNetwork
🔊Reddit: https://www.reddit.com/r/FerrumNetwork/
🔊YouTube:vhttps://www.youtube.com/channel/UCN658dMRTaH4C4dP32VHi6Q
About the author: Pradeep
Pradeep is the top author and co-founder of ATGNEWS.COM His background counts over 4+ years of experience in the blockchain industry. Pradeep has passion for cryptocurrencies, ICOs, tech revolution, and is standing for honesty across media.
Bitcointalk username: p_managave
Pls. fallow me on
Reddit https://www.reddit.com/user/managavep
Telegram channel :. HTTPS://t.me/airdropalerts2
Medium :-. https://medium.com/@p.managave
Twitter. https://twitter.com/p_managave
https://bitcointalk.org/index.php?action=profile;u=1852779
Https://www.steemit.com/managavep
Visit us on https://www.atgnews.com for latest cryptocurrency news, airdrop, bounty program
My ether wallet address
0x9Fc911D0378fEd94F4b8389174e1BBb674e61ef1
***Disclaimer: All information on this post is made to educate our readers. Don't invest in any ICO unless you're confident about its capabilities and do so at your own risk***